24 New Photoshop Brushes for April 2010
There have been hundreds of free Photoshop brushes of good quality have been released in the month of April 2010. So we will not let this month pass by without coming up with a list of the best free Photoshop brushes that we found online. We picked these brushes based on size or resolution, creativity as well as uniqueness of the brush sets. Like in our previous monthly roundups, we tried our very best to put variety in our list by including Photoshop brushes under different categories, i.e., abstract, fractals, nature, decorative, textured, people, hand drawn,among other things.
So here are our 24 best Photoshop brushes for April 2010 listed in no particular order. All of these brushes are free to download and use for personal purposes, provided that you conform with the terms set by the authors. Most of the brushes, however, are not allowed to be used commercially. If you decide to use them for commercial purposes, make sure to check with the authors. We are not releasing these brushes in this site, thus, you have to download the brush packs from the original source. Just click on the image to download and know more about these brushes.
01- 11 High-Res Abstract Background Photoshop Brushes by Photoshop Free Brushes
A set of high-resolution Photoshop brushes composed of 11 abstract background designs that you can use in your projects. Each brush has a resolution of 2500 pixels wide. Created in Adobe Photoshop CS3, these abstract background Photoshop brushes may be used in any CS version of Photoshop.
02- Fractals Ps Brushes by Kime-ra
A set of Photoshop brushes composed of 15 fractal designs created with Aphosys.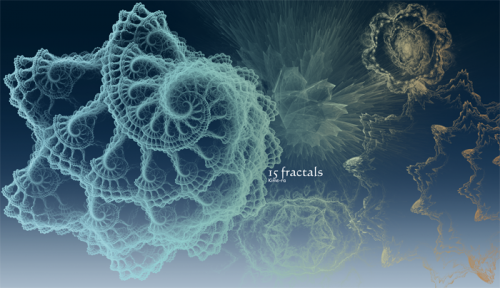 03– Hair Brushes for Photoshop by Aikensha
A set of Photoshop brushes composed of hair brushes.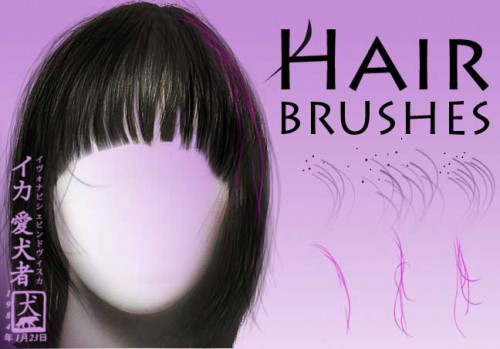 04– Ink Squirts PS Brushes by We Graphics
15 fabulous ink squirts. Enjoy the set!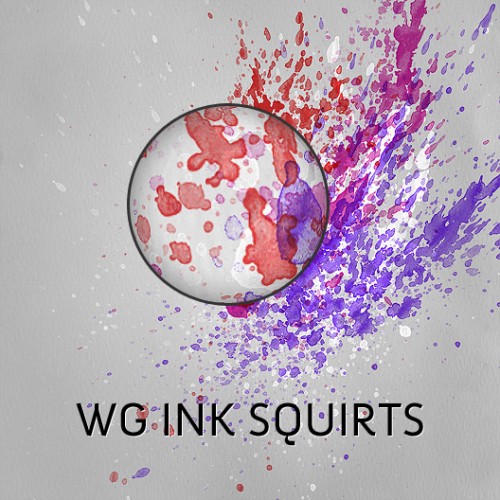 05– Starwalt Ornament Brushes by Gigistar
A set of Photoshop brushes composed of 6 high res brushes created in photoshop CS4 at resolution of 2400 pixels. These are vector stamp style brushes.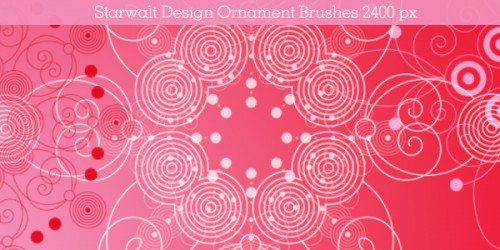 06– 21 Hand Drawn Brushes by Vanessaseregatti
A set of Photoshop brushes composed of 21 hand drawn objects. These are perfect for creating a unique and fun designs. An ABR file along with an image pack in PNG can be downloaded after the jump.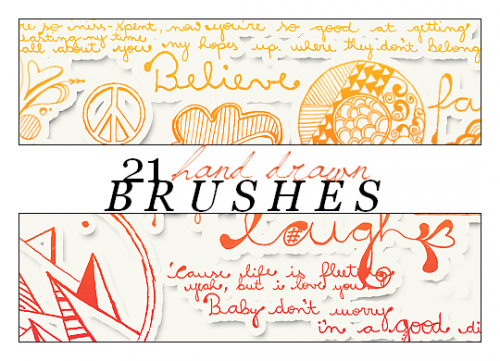 07– 11 Roocked-out Distorted Brushes by Rocked-out
A set of Photoshop brushes composed of 11distorted brushes. You are required to credit the author in exchange of using these brushes for free. The zipped folder that you can download also includes an image pack of these images in PNG format.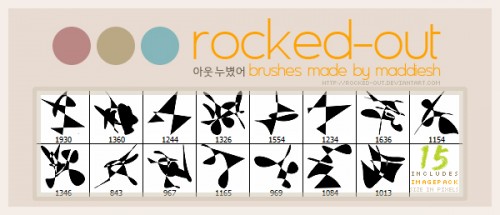 08– Starwalt Square Glow Brushes by Gigistar
A set of Photoshop brushes composed of 6 high res photoshop brushes created in CS4 version. Great brushes for making interesting abstract backgrounds. Each brush has resolution of 2400 pixels.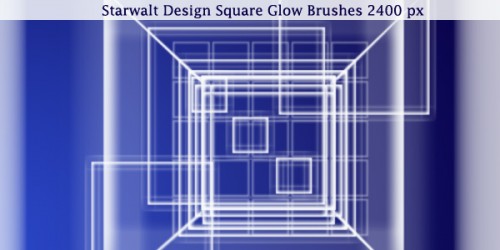 09- Starwalt Cross Scratch Brushes by Gigistar
Description: A set of Photoshop brushes composed of 4 detailed layered collage brushes created in photoshop CS4 using vector art created in Illustrator (2500 px).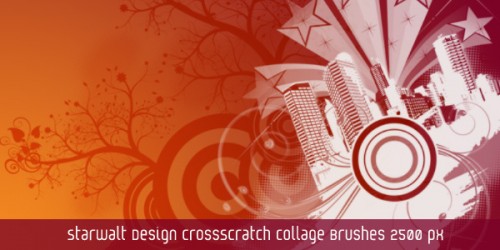 10– Mini Note by Gwendrilla
A set of 11 mini note images in PNG format that you can use as  brushes in Photoshop. These may be useful in creating scapbooks or in designing a personal online journal or blog.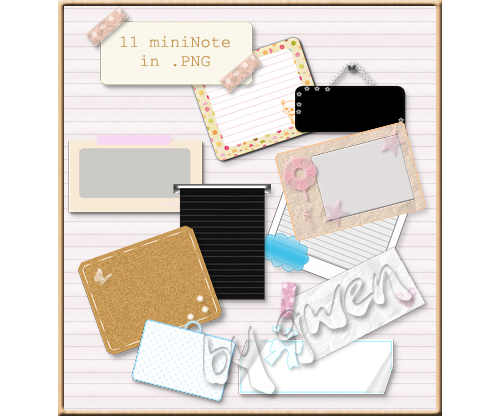 11– Abstract Brushes by Nyra Xerz
There are 19 abstract-like brushes in this set taken mostly from random paint marks and a few from a feather.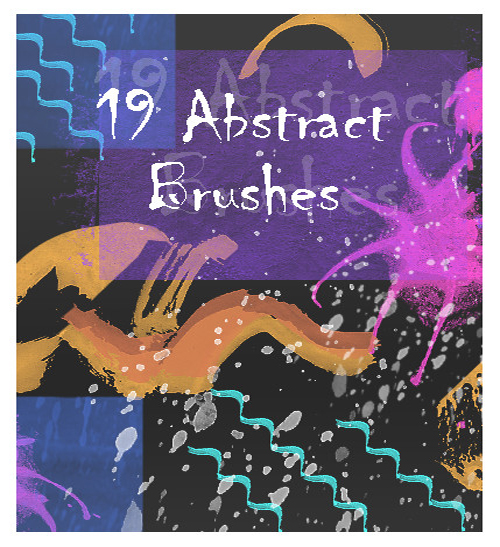 12– Grunge Brushes by  Neon06
There are 25 concrete texture brushes in this set,  all very grungy looking.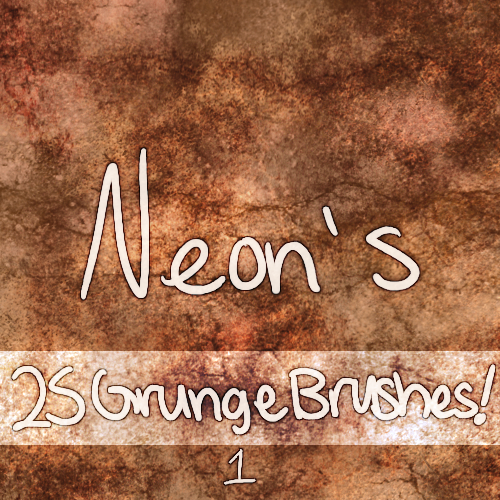 13– Paint Brushes by Twilight Pure Love
A set of Photoshop brushes composed of 7 paint strokes you can use as brushes in Adobe Photoshop.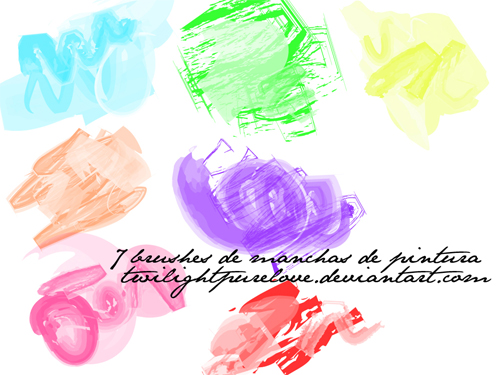 14-Watercolor Splashes by Denny Tang
32 high resolution splatter brushes! Created with artist-quality watercolor paint on cold press watercolor paper. Includes three high photo textures.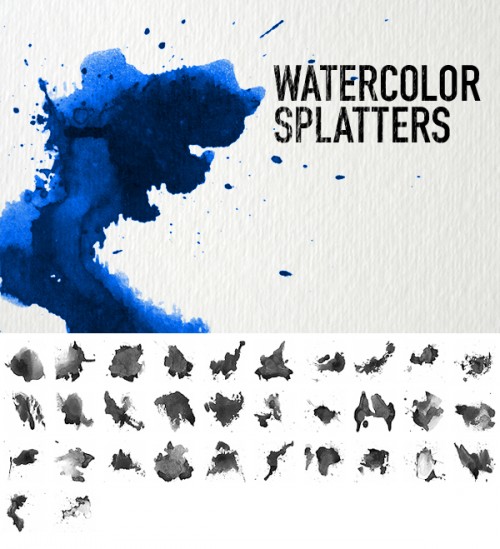 15-Cloud Brush Set by Seven Days
This set includes 11 cloud brushes in high-resolution format. Created in Photoshop CS4, this brush set works with Photoshop CS or newer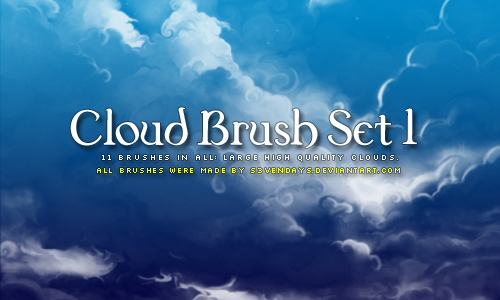 16-Vintage Patterned Elements by Diamara
A set of free Photoshop brushes composed of vintage patterned elements for creating retro or vintage-themed designs.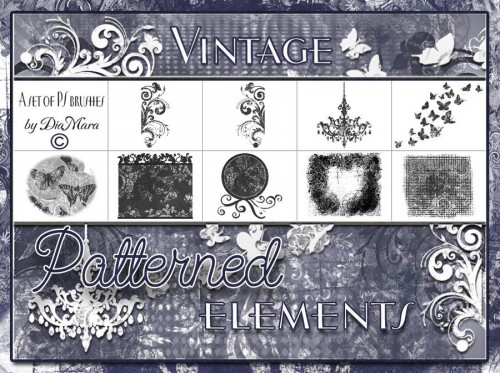 17-Fractal PS Brushes by Kime-ra
A set of free Photoshop brushes composed of fractals and circles created using Apophysis. The brushes were generated using Photoshop CS4 and are therefore compatible to use with Photoshop CS and higher versions.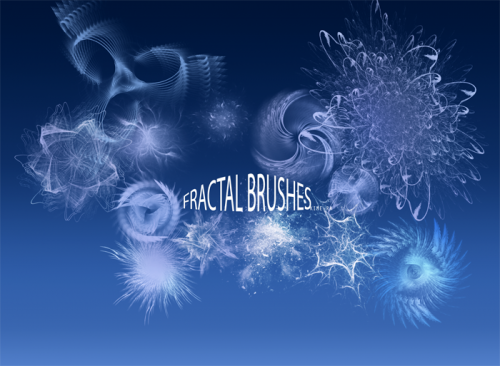 18–Future Designers Abstract Toolkit by PAULW
This pack includes 62 Brushes for Photoshop CS and up and free for non-commercial use provided you give the author due credit. Commercial use is also allowed provided to give donation to the author. Visit the site for more details.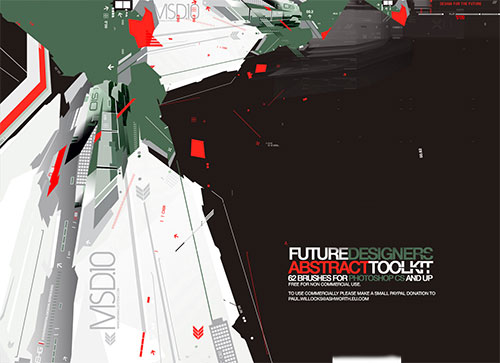 19–Grunged Up Photo Masks by Diamara
This set contains 9 large stamped blocks with grungy screens that you can use for unique masking in Photoshop.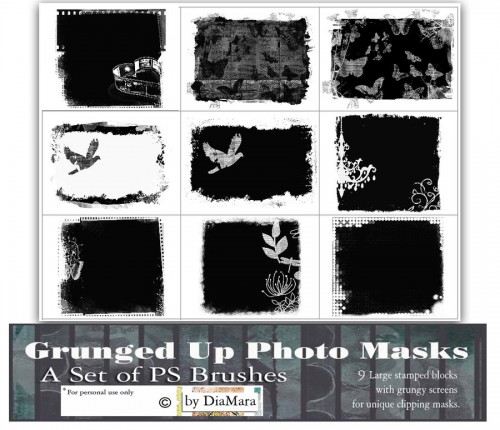 20–Petals Adrift by differentxdreams
A set of Photoshop brushes containing 12 brushes. The zipped folder that you can download includes the ABR file and the PSD image pack.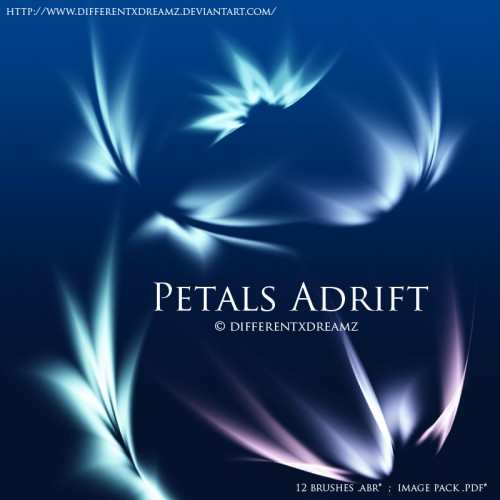 21–Liquid Drops by GrzegorzEnemy
This pack includes 40 brushes featuring liquid drops and water splashes for Photoshop. Perfect for creating water-themed  backgrounds and other designs.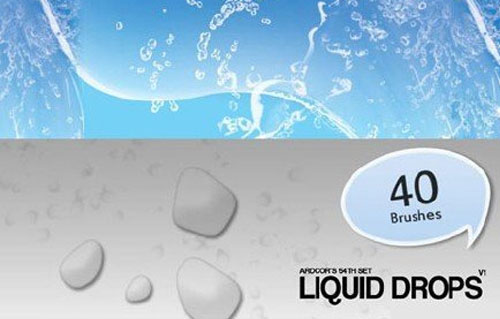 22–Blood and Paint by Mistery Nicky
There are 8 high quality brushes included in this set that you can use in any way you want (in other words, free for both personal and commercial uses).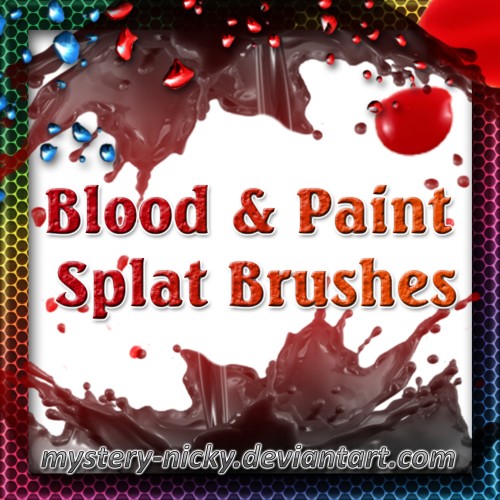 23–Vintage Flourishes by Gigistar
This pack includes 8 Photoshop brushes featuring distressed vintage style flourishes. These brushes were created in Photoshop CS4 and have resolution of 2500 px.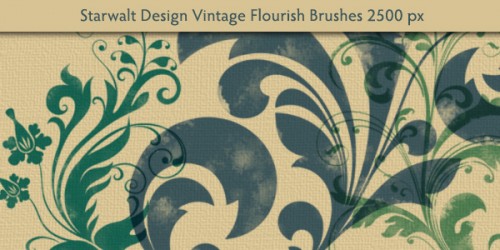 24–Rain Brushes by Amorphisss
There are four brushes, each one of a different type, so that you can determine the direction(Brush Tip Shape-Angle) in which the rain is falling and along with the Motion Blur filter to emphasize the motion effect.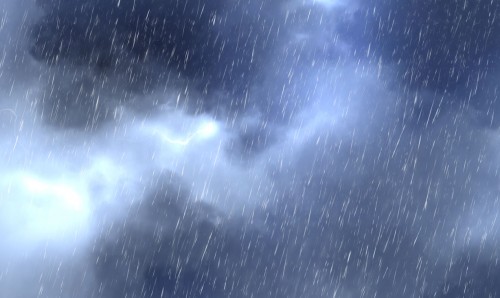 SIMILAR POSTS:
Note: All visual content featured on this website are copyrighted to their respective rightful owners. No infringement intended. Please read the Terms Of Use of these images/resources before using to prevent unwanted occurrences. Unless otherwise specified, the Website is intended for your personal use only.